Interaction with delegations from foreign countries on doing business.
Issuing certificates of origin in respect of exports.
Publications of circulars, periodicals, bulletins and newsletters.
Recommendations for grant of visa for their members for specifying the following information of the person seeking the visa:-
Name of Applicant.
Designation of company.
Passport Number of Applicant.
Name of country to be visited.
Expert advice on sources and availability of credit, capital investment, financial appraisal of project and cluster development, Automation, IPR.
Industry institutes interaction to enhance the competence level of students and to provide quality manpower to industry.
Interactive discussions, seminar, training programs on important issues relating to export promotion, power shortages, transport bottlenecks and state, central Govt. taxation policies.
Guidance for drafting standing orders, memorandums and representations.
CICU-Skill Development Initiative Training to people & People to Job.
CICU-SCC Technical Center Engineering Related vocational courses.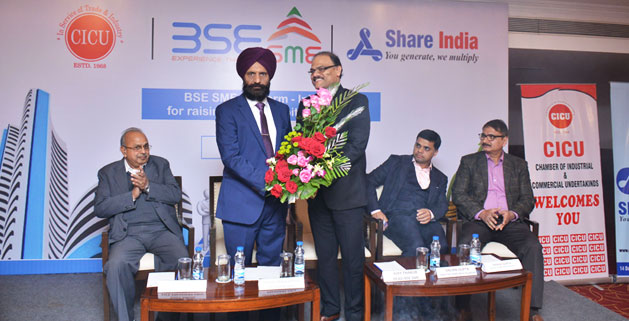 May 23, 2018
Sh. Upkar Singh Ahuja, General Secretary, CICU while welcoming the dignitaries informed  that the main objective of this program is...
Read More