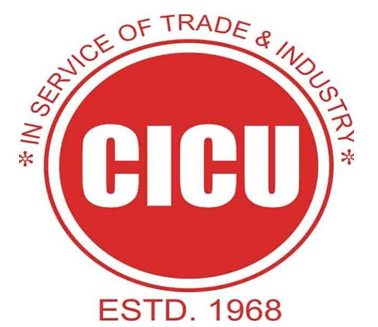 08-06-2013 CICU:FP:2966
CICU organized a SPEICAL VISIT TO SONALIKA TRACTORS UNIT, HOSHIARPUR. Shri Avtar Singh, General Secretary CICU said that empowering Young Business Leaders for sustainable growth is the need of the hour as they are future engines of growth. He advised youngsters to play to their strength, never compromise on quality, improve technology, go for innovations, build up strong brand, provide unique customer service and seek blessings from all corners internally and externally connected with your profession.
Shri A S Mittal, Vice Chairman, J S Chauhan, Vice President – Operations, Shri P T Sood, Company Secretary, Dr. Gurvinder Singh, Manger – HRD & CSR and Shri Sanjay Arora, Zonal Incharge welcomed CICU's YBLF visiting Delegation.
Shri Upkar Singh, Joint Secretary, CICU said that in order to groom young entrepreneurs to contribute for the growth and development of Industry, CICU conducted special visit to Sonalika Tractors Unit for prospective new entrepreneurs, budding business leaders and young CEOs. More than 60 YBL Young Entrepreneurs interacted and exchanged their ideas pertaining to trade and industrial business opportunity. In his remarks at Sonalika, he mentioned that the Delegation is quite impressed with the World Class Practices being adopted at by ITL like; Poke Yoke, Total Employees Involvement and Kiazen etc. The Delegation seen the Modern Machines such as; Lazer Cutting, Injection Moulding for Front Bumper and Gear Shop etc. He also said that Backward Integration at Sonalika is very strong as they manufacturer many components in house whereas Tractor Plants in Europe only use ready-made parts. The young leader visited the Plant also expressed that it was a good learning visit for them.

Shri A S Mittal appreciated the efforts of CICU and shared business insights with these Young Professionals. Besides, being customer centric, a company has to keep innovating, facilitating change, adopting world class manufacturing and management practices to exceed our customer's expectations in terms of quality, cost, development and delivery. This visit to renowned tractor manufacturing plant will enable the youngsters to grow and expand their business manifolds. He also assured his full support to CICU in future as well. 
UPKAR SINGH AHUJA
Joint Secretary
Cell No : +91-98158-00622
E-mail : cicu@cicuindia.org